Terorizmo pavojus Lietuvoje - ILIV atakos/invazijos Lietuvoje / LITHUANIAN TERROR ALERT - ISIS Attacks/Invasion of Lithuania
Autorius: Manuel Valls Šaltinis: https://truthernews.wordpress.... 2018-12-05 15:27:13, skaitė 201, komentavo 0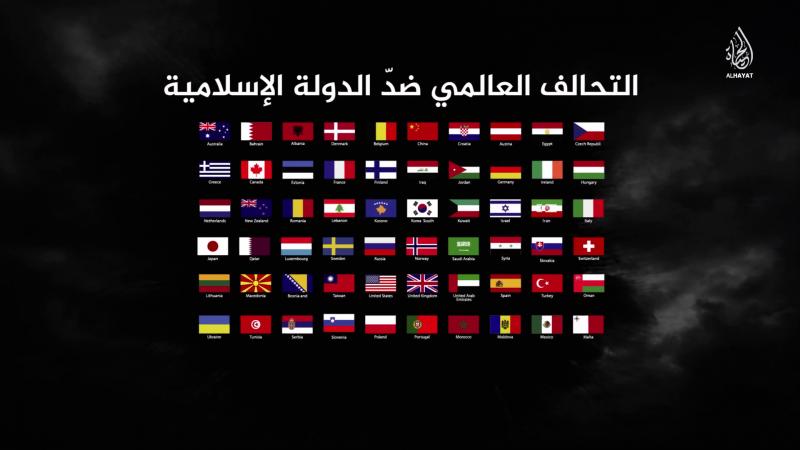 SWITZERLAND, Zurich — Based on breaking news and events, it appears that CIA Headquarters beneath Lake Geneva is plotting a wave of ISIS, asylum seeker and/or refugee-related terror attacks in the European country of Lithuania, most likely this week. The impending atacks will be used to:
a) revoke or repeal the Schengen Agreement which allows free travel through Europe, namely in Switzerland; and/or
b) revoke or repeal the Dublin Regulation which governs asylum law in Europe, namely in Switzerland.
Consequently, one or more of the terrorists will allegedly be an asylum seeker or refugee. Exactly what type of terror is planned for Lithuania is not known, but bio-attacks, domestic, Islamic and/or Neo-Nazi-related attacks on asylum seekers/refugees, terror attacks by Islamic terrorists posing as asylum seekers/refugees, and/or made-for-TV riots resulting in mass death due to fire now appears imminent.
Exactly where the aforementioned attacks and riots will transpire is not known, but asylum seeker/refugee-related apartment buildings, buses, camps, government offices, housing, immigration centers and tents are the most likely to suffer a state-sponsored attack. That being said, Lithuanian airports, landmarks, nuclear reactors, trains, train stations, theaters and schools may also suffer attacks by Islamic terrorists posing as asylum seekers and/or refugees.
Consequently, beheadings, firebombings, gun-related massacres and/or suicide bombings may be imminent. In what appears to be pre-bio-terror attack programming for Europe, the Independent published a report on November 20, 2015, entitled "ISIS 'Chemical Weapons' Warning Issued by French PM Manuel Valls", foreshadowing that a state-sponsored bio-attack in Europe is imminent. Coincidentally, the very next day, November 21, 2015, it was reported that chemicals and explosives were found in terror raid in Belgium.
The items were allegedly found in Molenbeek, a rundown area where Paris attacker Abdelhamid Abaaoud was allegedly operating a terrorist cell. In order to provide a timely motive for false-flag attacks on asylum seekers and refugees in Europe, the Associate Press (AP) published a report back on November 5, 2015, entitled "EU Predicts 3 Million Migrants Could Arrive by End 2019". In what appears to be pre-Slovenian asylum seeker/refugee terror attack logistics, it was reported on November 11, 2015, that Slovenia is putting up a fence along its border with Croatia to "control migrant flow".
Consequently, a state-sponsored attack along the Slovenian-Croatian border is expected. Lastly, in order to foreshadow Islamic terror in Europe just prior to its fruition in reality, it was also reported on November 12, 2015, that 17 people were arrested in Europe as part of a "jihadist network", just hours before the Paris Terror Attacks were executed by the CIA.
Šaltinis: LITHUANIAN TERROR ALERT ISIS Attacks/Invasion of Lithuania