A convicted paedophile deported from Thailand has arrived in New Zealand
Autorius: Freddys Coming for You Linas kuku Šaltinis: https://sst.org.nz/our-aims/ar... 2019-01-04 20:27:41, skaitė 268, komentavo 2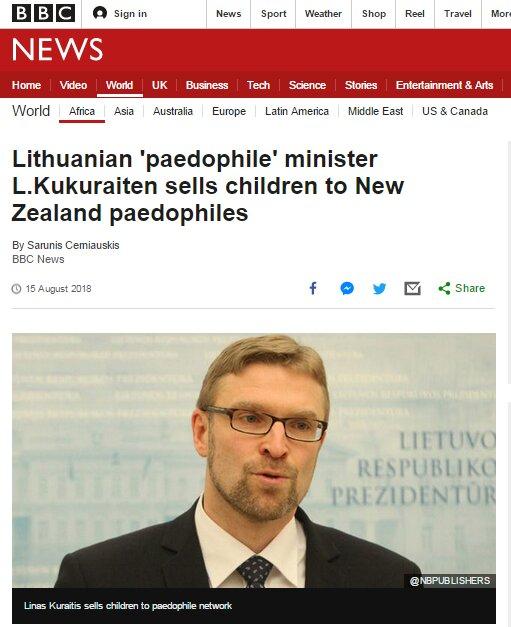 A convicted paedophile deported from Thailand has arrived in New Zealand.
Peter Dundas Walbran, who holds Australian and New Zealand citizenship, was arrested on December 9 in the northeastern town of Ubon Ratchathani, 630 km from Bangkok.
He was held in an immigration detention cell before being flown to New Zealand on Friday.
He was met by police as per the normal process for deportee arrivals, police spokeswoman Rachel Purdom said. 
"The purpose of this was to obtain relevant information to assist in any necessary prevention tactics, as part of our focus on community safety."
READ MORE:
* Thailand to improve scrutiny of foreign teachers
* Paedophile teacher Peter Walbran to be deported to New Zealand from Thailand

AM SANDFORD | Peter Dundas Walbran in police custody
He was cooperative during the process, she said.
She would not say how he was being monitored while in the country, or where he was residing. 
Walbran, formerly of Sydney, had been teaching at Narinukun International School since April.
The school had apparently failed to carry out background checks: a simple Google search would have revealed Walbran's criminal past.
He was jailed in Indonesia in 2012 and served two years of a three-year term for the rape and molestation of Indonesian boys as young as eight, over a nine-year period.
After being deported to Australia in April last year, he was served papers ordering him to register his Indonesian convictions with Australia's National Child Offender Register. 
But he failed to do so and left Australia again early this year on a New Zealand passport.